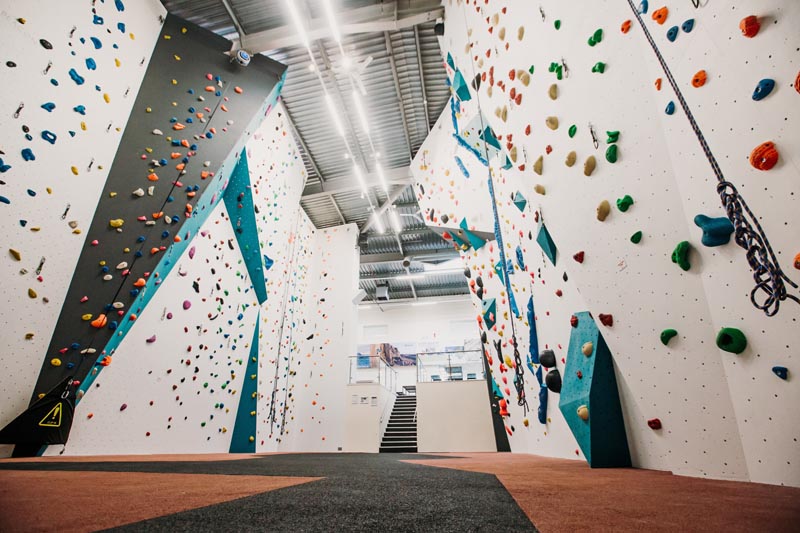 Information for

experienced

climbers.
You must be an experienced climber age 18 or over to climb at Big Rock unsupervised. Under 18s must be supervised by a competent registered adult. You can read our full registration policies HERE.
The original Big Rock experience has a reputation for quality climbing and community spirit. Our climbing is designed around progression and provides a pathway from first experience to elite performance.
We welcome climbers of all abilities, no matter whether you are just starting out or pushing the big numbers. You'll find a full range of roped climbing and bouldering from relatively easy challenges for those new to the sport to fiendishly difficult climbs capable of testing the best climbers around.
Whether you are a regular visitor or just passing through, we hope that you enjoy using Big Rock Hub. Have fun, stay safe and please feel free to ask us any questions you like – our staff will always be happy to help you out.
Yes. Experienced climbers age 18+ must register before using the bouldering or roped climbing walls. Registration is free and includes reading our conditions of use and completing a registration form declaring your basic competence and a willingness to accept responsibility for yourself and anyone you are supervising. Under 18s must be supervised by a competent registered adult. Read our REGISTRATION section for full details.
A full range of climbing equipment is available for hire including:
Climbing shoes (sizes child 7 to adult 14) £2.50
Harnesses (adult waist or child full body) £2.50
Belay plates (with karabiner) £1.00
Chalk bags (with chalk ball) £1.00
Helmet £1.00
Complete Set £6.00
Please note that ropes are in position for top roping but not for leading. We do not hire lead climbing ropes. All lead routes are equipped with quickdraws.
You will need a minimum 30m rope to attempt our longest routes.
Supervising adults who are not climbing will have free entry during weekday daytime sessions and at weekends (but you will be required to check-in). However, this will not be the case at our peak times, (weekday evenings after 5:30), where we expect to reach full capacity.
No. Visiting with friends or family but not climbing, or just fancy having a look around? Spectators are free to relax in the seating area overlooking the climbing walls and can enjoy a selection of drinks, snacks and meals from our café. Spectators must not enter the designated climbing areas.
Experienced climbers often like to introduce friends to climbing, which we accept, but we also recognise that there are inherent risks. We therefore have a clear policy to minimise these risks:
Registered adult climbers may sign in no more than two guests, who may be novices or U18s.
By signing in a guest, you are accepting responsibility for the full and constant supervision of your guest(s) while on the premises. We specifically warn that if you wish to teach a novice to belay you ensure that it is done in a way that is appropriate and puts no other wall users at risk. For anyone wanting to learn to belay we would recommend our LEARN TO CLIMB COURSE.
Bouldering only members are not permitted to sign in novices. Read our REGISTRATION section for full details.
Big Rock Hub is open 7 days a week all year except 24, 25 and 26 December.
Weekdays 10 am – 10 pm
Weekends 10.30 am – 6 pm
Yes. The café at Big Rock Bond is open to anyone irrespective of whether they wish to use the climbing facilities. Our café offers a superb range of hot and cold drinks, snacks and meals served throughout the day, with seating overlooking the climbing areas.