We're not here

to give you a pushy sales pitch.
There's no hidden agenda. Everyone knows that keeping in shape is good for general well-being, yet it usually comes at a cost. Whether the financial implication of gym contract fees or the mental effort required to attend another boring gym routine or exercise class.
We're here to offer you an alternative.
An exercise routine that doesn't feel like exercise. A full body workout that caters for all abilities and that can be as easy or as hard as you choose to make it. An environment that allows you to work out in the same space as your kids, your friends, or even your grandparents.
We're aware that starting out with something new can be daunting at first but we're here to help you out. We have various different options for getting started with climbing and if you're unsure about which is the best pathway for you, then just get in touch.
A picture

speaks a thousand words.
Looks awesome doesn't it? We could leave it there, but we do have more to tell you. We're not just about climbing. We're about people too. Our users make us what we are and by choosing to climb at Big Rock, you are creating an opportunity to meet some of the best people around. Big Rock is a community and we're sure that we can identify every person in these images by their first name. We're not bragging. We just tell it like it is.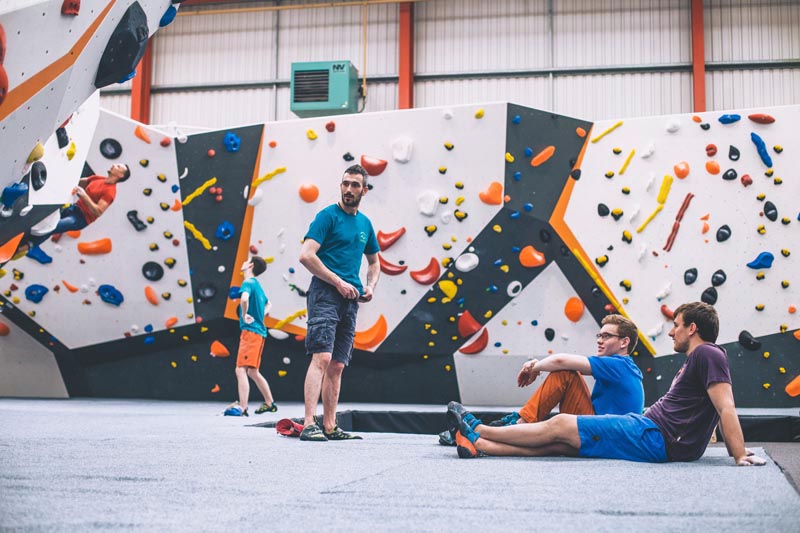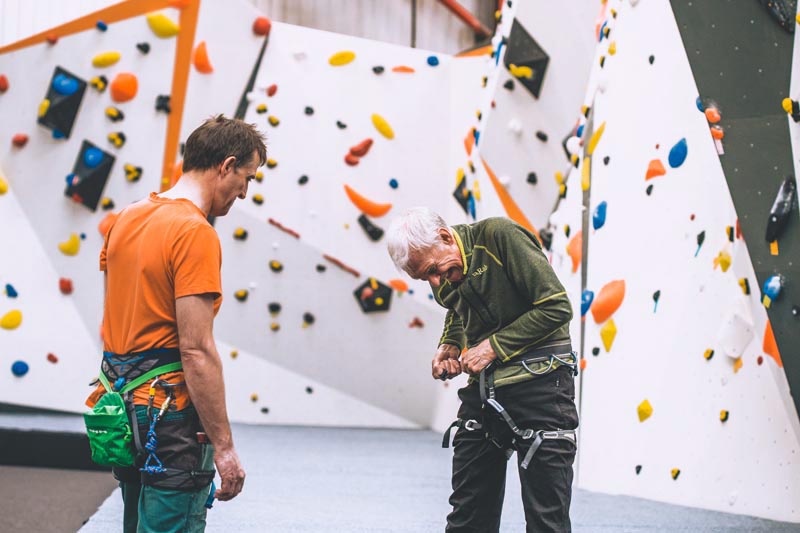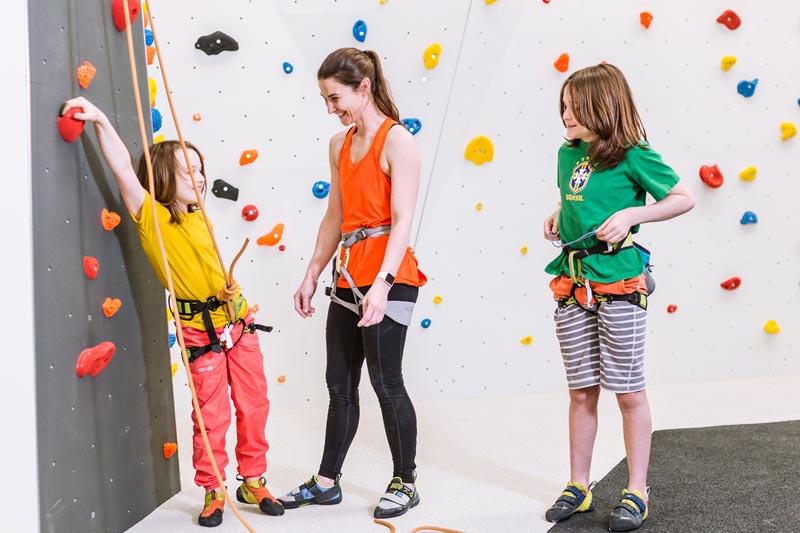 Option 1.

If you want to find out what climbing is all about, these sessions focus on introducing newcomers at a level appropriate to individual age and ability. You'll get to try low-level bouldering and our high roped walls. Children age 5+ can get started with our KIDS CLIMB sessions or climb as a family on a FAMILY CLIMB session.
PRIVATE ADULT TASTER
1 hour 30 min session
Minimum age 18
ADVANCE BOOKING REQUIRED
*Minimum 2, maximum 6 people.
Option 2.

During this 1 hour induction, we'll get you started with the fundamentals of bouldering (low-level climbing above foam matting) and you'll then be able to use Big Rock on your own, including during the rest of the day immediately after your induction. Our FAMILY BOULDERING INDUCTION is tailored to families with kids aged 7+.
BOULDERING INDUCTION
1 hour induction
Minimum age 18
Choice of private instruction or join a group
ADVANCE BOOKING REQUIRED
Option 3.

This course includes up to 8 hours of instruction and will allow you to use the roped climbing walls and the bouldering areas on your own. It covers the rope skills that you'll need to learn to keep safe on our high roped walls and on completing the course we'll give you a 1 Month Unlimited climbing pass FREE! We also run a FAMILY LEARN TO CLIMB COURSE (min. age 7).
LEARN TO CLIMB COURSE
Roped climbing & bouldering instruction
Minimum age 18
Choice of private instruction or join a group
ADVANCE BOOKING REQUIRED
We believe that everyone should have the opportunity to climb at Big Rock regardless of age or ability. Our users are aged 4-80+ and our climbing is designed to cater for all levels, from first experience to elite performance. It's not up to us to tell you how great Big Rock is. We'll leave that to our users.
Testimonials.
Read what our customers are writing about us!
I went here with a friend. It was our first time climbing and we booked the Adult Taster session which lasts for an hour and a half. I absolutely loved it! Our instructor was awesome – he judged the ability of each member of the group and adjusted the tasks accordingly to make sure that each member was challenged and enjoying themselves. From this short session I'm already hooked on climbing and have just booked a place on the Intro Course.
I've never climbed before and just completed an Adult Taster session and it was amazing! I was really nervous about it and thought I'd be embarrassed and wouldn't be able to get anywhere. The instructors were really well informed and friendly – I didn't feel embarrassed at all and got loads of time to climb. I can't wait to book my Intro Course and start climbing whenever I can!
I've been to the centre twice now, once for the Adult Taster, and once for the Bouldering Intro. I'm intending to go again and take the Intro Course too. Without fail, the staff have been professional, personable and courteous. There has been no question gone unanswered, no matter how stupid it might have been. It's a great, positive space to hang out in, everyone is extremely friendly, and it's open till late for those of us that work.
I have been wanting to go along to Big Rock for a while now, and I am so glad I did! I booked myself onto the Bouldering Intro which lasted around an hour with some free climbing time after. Our instructor was enthusiastic about what he was delivering and that rubbed off on the group I was in, a balance of passing on safety and climbing knowledge yet also ensuring you got maximum time putting these new skills in to practise! At no point did I feel like I was in the way as a newbie finding my way around the centre so if you are in any doubt then just get down there and give it a go! I look forward to many return visits!