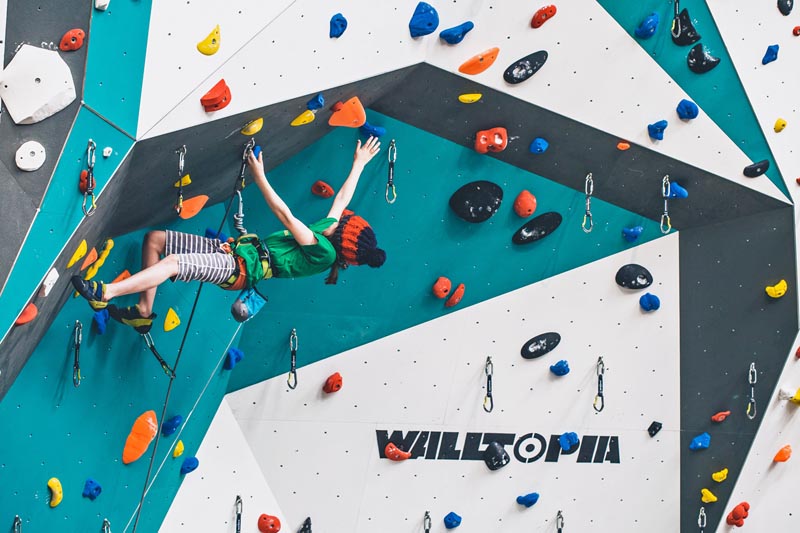 Looking for a new

exciting

challenge?
If you're looking for something new and exciting… then you have to try this! Our massive indoor climbing arenas feature hundreds of different color-coded climbs, from easy challenges for anyone new to Big Rock, to mega hard climbs designed to test future climbing champions! Our climbing is designed to be fun for everyone and it doesn't matter what your ability is since the satisfaction from reaching the top is the same whatever your level.
It's an awesome and motivating way to exercise because something this fun just doesn't feel like exercise! Try it regularly and you'll enhance your movement, balance, team-work, and communication skills. And in addition to the physical challenge, climbing also gives you a mental workout, requiring concentration, problem-solving abilities, and tenacity to succeed.
Got a question? Find the answer here.